Book-to-Movie Adaptations 2018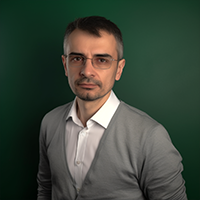 August 29, 2018
14 mins to read
Despite the variety of TV dramas that hit the screen every fall, no matter whether it is a pilot episode or a "seasoned" series that keeps its audience on the edge of their seats for a decade, the film industry has something to offer as well. Here is the list of book to movie adaptations 2018, which will appear on the screen this fall and which deserve undivided attention. Devote some time to looking through this list and spice up your life this fall with the help of an array of genres starting with classics, moving to housewife mysteries, and finishing with period dramas. So, what has the second half of 2018 prepared for us?
Bel Canto – September, 14
Based on the novel under the same title written by Ann Patchett, this drama movie presents to our attention the story of hostages kept in the Japanese embassy for over a month. The leading character is a famous opera singer who together with prosperous businessmen and government officials is faced with the need to outlive this crisis and to find common ground with the guerrillas, who are holding them hostage. This period of time spent together blurs the boundaries, and the language barrier is no obstacle to forming the friendships and affairs. Both terrorists and their victims find the way to overcome the differences between them.
The Children Act – September, 14
A respectful judge in the High Court of Justice of England and Wales is going through a difficult time as her family is on the verge of breaking down. Her life is also affected by one of the most crucial yet delicate cases: a dying teenager who suffers leukemia needs to undergo a blood transfusion in order to use more drugs and cure the disease. Nonetheless, his family are Jehovah's' Witnesses and believe that having blood transfusion is against biblical principles. To return the verdict, the leading heroine has only a few days. Who says this decision will affect only one family?
A Simple Favor – September, 14
When your friend asks to pick up her son after school because she has a work crisis, you gladly do a favor. Nevertheless, after two days of not responding to calls, you realize that something is wrong. No one knows where your friend is, and the circumstances are suspicious. As far as you are a stay-at-home blogger, the idea to investigate this case on your own enters your mind. To what lengths are you eager to go in the hope of finding her?
The Land of Steady Habits – September, 14
Being in your 60s is not a piece of cake as you are about to think of your retirement. The leading character is supposed not only to mull over his life but also the life of his family. The need to pay for his children college tuition adds to a dull reality so in a futile attempt to have a renaissance, he divorces his wife and makes a decision to move to a condo. Being still enamored of his ex-wife, he soon regrets his hasty decision but who says it is easy to turn everything back.
The Sisters Brothers – September, 21
The story evolves around Eli and Charlie Sisters, two hitmen, who are running on errands for a wealthy man Commodore. Their new task is to track down and assassinate a chemist who has stolen a formula of locating gold mines. Despite being brothers and having a blood bond, these two men are totally different. One of them is a natural born killer who is penchant for murdering, while the other is a more peaceful guy. Which changes the notorious Gold Rush will bring to their lives?
The House with the Clock in Its Walls – September, 21
When your parents have passed away in a terrible car accident and you are forced to move to your uncle, what life do you think awaits you? First and foremost, it is a shock to move to a creaky old mansion. Second, it is stunning to get to know that your uncle is a practicing warlock and your neighbor is a witch. Finally, the previous owners of the house have left a clock before the death. This clock has the power to destroy the whole world, and the time before the great boom is fleeting away. Besides the search of the clock and the magical part of the story, the main character has to fit in a new school and make new friends there.
First Man – September, 21
If you have ever been interested in the biography of Neil Armstrong, this chronicles is the best option for you. The first man to walk on the Moon during Apollo 11 mission overcame numerous pitfalls with one thing in mind: to become the first astronaut who landed on the Moon. Who was this person that took a giant step toward the space exploration?
Beautiful Boy – October, 12
This movie is based on two books, which cover one of the most topical themes in the modern world. The first one is the memoir by David Sheff, who described how their family struggled against their son's meth addiction. The second book was written by David's son, Nic Sheff, and presents another point of view. Obviously, the father concentrates his story on the feelings and witnesses of how his son has tried every drug that only exists in the world. Constant relapses, rehabs, and addictions are driving him crazy, and he continually asks himself how much he is guilty for his son's addiction. Nic, in his turn, tells his perspective on the addiction and recovery.
Goosebumps 2: Haunted Halloween – October, 12
Sneaking into an abandoned house has never been a great idea especially if it is planned for Halloween. A group of boisterous teenagers somehow finds an unpublished Goosebumps manuscript which is entitled "Haunted Halloween." Unwittingly, they release the evil spirit, which possesses a ventriloquist dummy, and later, face the music. The ventriloquist dummy derives joy from newfound freedom and uses its magic powers to create the scariest ventriloquist family of all the times. Watch the movie to get to know how these teens will manage to defeat the monster!
Can You Ever Forgive Me? – October, 19
Being an official biographer of the world most interesting women in the 1970s and '80s, Lee Israel carves out a distinguished career. With the flow of time, people become to care less about that sort of reading. Lee does her best to avoid mounting debts: she kicks off forging and selling letters from literary figures for the astronomical sums of money. One of her friends comes to her aid and as a result, around 400 letters are sold before her criminal endeavors are exposed.
The Girl in the Spider's Web – October, 19
As a sequel to The Girl with the Dragon Tattoo, the film depicts a computer hacker Lisbeth Salander and her friend-lover journalist Mikael Blomkvist. These two "righter of wrongs" became embroiled in the web of spies, cybercriminals, and the government officials (it goes without saying, the latter are corrupt). It does not matter what Lisbeth thinks of the situation as her friend needs a sensation. How much will it cost to finally write a scoop?
The Hate U Give – October, 19
Obtaining excellent education is vital for your future life and career. A black teenage girl successfully strikes the balance between two different worlds. She lives in the predominantly black neighborhood with the poor, yet goes to the white school. Her parents cannot afford this affluent school, but due to the scholarship, she is able to receive decent education. Maneuvering between two different communities is easy since she is well-liked in both. Nonetheless, it all changes when a police officer guns down her unarmed friend in front of her. The following chain of events rapidly unfolds and soon reaches the international level. Being the only witness to this assassination, she is under tremendous pressure from both worlds.
Galveston – October, 19
A hitman, who is diagnosed with lung cancer, escapes his death by killing his assassins. Despite being terminally ill, he still wants to revenge his boss who sent the cutthroats. After the bloodshed (or it is even better to call it massacre because the leading character is too cool), he finds a young woman who was held captive in the apartment. Despite being a cold-blooded killer, the hitman performs the act of mercy and takes her with him to Galveston, his hometown. There he inclines to plan the vengeance yet who says this woman does not have her own demons?
Mary, Queen of Scots – November, 2
No matter how old this story is, it is still a history lesson. Mary Stuart who reigned over Scotland was not delighted when she was given only one country to rule. She inclined to believe that her birthright gave her permission to rule over the whole United Kingdom. Many believe that she organized a political conspiracy against her cousin Elizabeth I, which influenced the tangible situation between the Protestant and Roman Catholic churches. Elizabeth, understanding Mary's rights for the throne, imprisoned her for more than eighteen years and later, gave the order to execute her through decapitation.
The Nutcracker and the Four Realms – November, 2
The upcoming fantasy adventure film is a perfect combination of an old fairy tale and a ballet. The film is partly based on the Hoffmann' story, which is well-known to everyone: a girl finds a Christmas present – a doll, Nutcracker, which later comes alive to lead the army of dolls against the Mouse King and his mice. This time, a girl is not merely a witness, but an active participator. She is transported to the magic realm and becomes a princess. What adventures are waiting for her?
Boy Erased – November, 2
Written by Garrard Conley as the memoir, the film is based on true events. It tells the story of a teenage boy, who is raised up in a small and narrow-minded town. When his parents find out that he is gay, they present their son with an ultimatum: he can either start a gay convention therapy program to cure and become straight or be blamed for being a gay by his family, friends, and church. The reason behind this decision lies in the fact that his father is a rising Baptist who in his preaching claims that homosexuality and everything connected to it is blasphemy and sin. That is how the journey of self-discovery and self-acceptance begins.
The Grinch – November, 9
A good old foe Grinch with the heart two sizes small is inclined to do mean things and to resist the good mood of his neighbors from Whoville. With his puppy-friend Max, he devises a plan with the aim to "steal the Christmas," celebration of which is three times bigger this year. In other words, he is about to spoil the festivities. His opponent is Cindy Lou Who, who, in her search for Santa Claus, discovers Grinch's plan by accident. Will she be able to stop the chaos and let the citizens of Whoville derive pleasure and enjoyment from the happiest time of the year?
Latest posts
Literature and Writing
Despite the variety of TV dramas that hit the screen every fall, no matter whether it is a pilot episode or a "seasoned" series that keeps its audience on the edge of their seats for a ...
Academic Writing
Despite the variety of TV dramas that hit the screen every fall, no matter whether it is a pilot episode or a "seasoned" series that keeps its audience on the edge of their seats for a ...