The Peculiarities of Writing an Explanatory Essay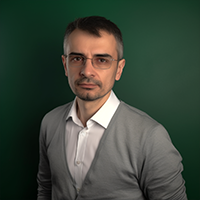 January 08, 2022
9 mins to read
Guess how many types of essays there exist? Many students think that there are four main types, and they are wrong. Actually, there are as many as eight types of college essays. So, you may be asked to create an analytical paper. Or maybe you will be assigned an argumentative piece. A descriptive paper will require you to describe one chosen thing or event; while a persuasive one will require you to convince your reader that you are right. You may be also tasked with creating a narrative text, a compare and contrast one, a critical analysis, or a cause-and-effect essay. But the one type we are going to discuss in detail now is an explanatory essay.
Below, the gurus of academic writing explain in a clear and simple language, what an explanatory/interpretative paper is, how it should be structured, and what peculiarities a student needs to consider to get high grades for their paper.
What is an explanatory essay in simple terms
The author of such a paper is required to present other people's points of view or provide a report of a chosen situation or event. Students who major in journalism or world history are often asked to explore some points in history, real facts, and situations with the subsequent presentation of their findings in explanatory papers.
An explanatory essay definition is simple. It is an academic text where a student highlights a certain, neutral point of view on a specific subject, situation, or event. The author of this document does not necessarily need to support the point of view that they present. This should be simply a well-researched and supported with evidence position. Now that you can define explanatory essay yourself, it is time to talk about the purpose of writing such a document.
What is the purpose of an explanatory essay of a college level
Students often make the mistake of trying to defend a chosen side of an argument on a controversial topic or to criticize a certain point of view. Still, this is not the purpose of explanatory essay.
Instead, the student should present a neutral position regarding the chosen topic/issue. This position should be supported with well-researched data that should be logically presented. The general aim you should pursue is to eliminate any confusion and provide a clear explanation as to why something happened the way it happened. Your audience should gain a clear understanding of the explanation presented in your paper.
How is an explanatory essay different from an argumentative essay
An argumentative piece is usually longer than an explanatory essay. It is based on independent research while its author tries to present an original argument regarding the issue/topic under discussion. Its central claim should be controversial and must be based on factual data.
While writing an explanatory essay you should also be objective still, your central claim doesn't have to be original. Yes, you are to provide a clear explanation of a certain position on a chosen topic. Yet, you don't need to present some opposing views and refute them. Also, your paper will be a bit shorter than an argumentative text. In short:
An interpretative paper informs about a certain point of view while an argumentative text aims to prove that a certain position is correct and true.
An explanatory document makes a central claim, while an argumentative one also presents a counterclaim followed by a refutation.
Is an explanatory essay the same as an informative essay?
When writing an explanatory essay, you should also avoid another common mistake: presenting a simple informative text instead of the interpretative one.
Although informative and explanatory writing may seem to be the same genre because they both provide certain information to the audience, there are some significant differences between these two types of writing. Namely, the structure of these two documents, as well as the delivery of information and the presentation of opinions differ.
First
An explanatory essay format requires the author to not only deliver some info but also share ideas along with explanations and evidence. Meanwhile, an informative piece educates the audience by providing straightforward data and facts, but never personal points of view.
Next
Your interpretative work should contain a central thesis (usually, at the end of the introductory paragraph), informing your audience about the main argument of the document. The rest of the text should be based on appropriate and accurate evidence that supports this argument. An informative text, on the contrary, is not aimed at persuading your reader. It should educate the audience. The format of the thesis statement here varies depending on the type of text.
Finally
In explanatory essay writing you can be selective in terms of the evidence you choose to support the central argument. Meanwhile, an informative text is utilitarian in its essence and serves as an educational or instructional piece.
How many paragraphs are in an explanatory essay
In general, your explanatory essay structure should be simple. Use traditional five paragraphs where the first and the last ones are the paper's introduction and conclusion. Three paragraphs in the middle will constitute the body of your work.
A reminder: make sure to support a certain aspect of your central claim in each paragraph providing solid evidence and comments.
This is a basic explanatory essay format.
Still, usually instructors allow students to make their papers longer than these five basic paragraphs. How long should an explanatory essay be? It primarily depends on your prompt and instructions received from your professor. But it should not be shorter than the standard five paragraphs.
College explanatory essay outline
Your outline for explanatory essay is in fact your plan. It will help you to present each main point in each body paragraph. It is a framew/ork of how to create your masterpiece.
Three main parts of an explanatory essay are:
Introductory part (plus your thesis statement);
The Body section (several paragraphs);
Concluding part.
Each explanatory essay introduction should start with some interesting information. This is a place for your improvisation. Next, you are to present your chosen topic to your audience. Then, you are to develop a clear central thesis. This concise statement will help your readers to understand the essence of the text from a summarized point of view. Still, you need to be neutral. No criticism. Just facts.
Thus, these are the first two elements of an explanatory essay. Next comes the body part. Each explanatory essay body paragraph has a standard structure. First, you are to present a claim that supports a certain aspect of your thesis statement. Then, make sure to provide relevant evidence from external sources to support your claim. Comment on this evidence and cite each quote properly. A transitional sentence should restate your claim and link it to the aspect you are going to discuss in the next paragraph. And then, you repeat the same procedure for the rest of the body paragraphs.
When crafting a conclusion for this type of paper you should start with restating the main thesis statement. Then, make sure to list the main points/ "findings." End your masterpiece with a general concluding sentence.
If you know and preserve this structure in your paper, you can boldly claim that you know how to write a good explanatory essay. Still, you may want to get the highest grade for your paper and not just a standard "B." Thus, in the next section our professional writers will share some secrets that will help you to make your paper shine like a diamond.
How to write an explanatory essay to get an "A"
Professional custom writers know how difficult it is for students to craft an explanatory text that will get them the highest grade. For this, the paper should be far better than average. Today, our gurus of writing are ready to share some useful explanatory essay prompts that will help you to impress your reader. Just keep reading!
If you are already wondering how to start an explanatory essay so that the reader will get interested to read it till the last full stop, this means you are on the right track. A great hook is what you need. Feel free to present a quote, a funny anecdote, or a rhetorical question in the very first sentence of your text. Another good hook for explanatory essay is to present some impressive statistics. This step will help you to easily move to the presentation of your paper topic and your thesis statement.
Choosing an interesting theme among the variety of topics for an explanatory essay is also an art. So, you will find the next section of our article especially helpful.
10 explanatory essay topics to get you started
In fact, any theme, event, or idea can be presented in an explanatory piece. Here are just a few explanatory essay ideas to boost your imagination:
What are the key causes of Russia's aggression against Ukraine?
How does bullying affect the development of teenagers?
How has the general development of technology influenced healthcare worldwide?
What are the pros and cons of the ability to speak up on social media platforms?
What things make an individual truly rich?
A nervous genius vs a happy fool: whose life is better?
Leaving a meaningful life: what does it mean?
Things that will help us to feel more worthy people
What are the most significant words in a person's life?
Why do people often say "yes" while they really want to say "no"?
Best Custom Writing Service
We'll write any essay from scratch according to your instructions
All papers are plagiarism free
Prices start from only 11.99/page
Placing an order takes 3 minutes
Latest posts
Literature and Writing
Guess how many types of essays there exist? Many students think that there are four main types, and they are wrong. Actually, there are as many as eight types of college essays. So, you may be aske...
Academic Writing
Guess how many types of essays there exist? Many students think that there are four main types, and they are wrong. Actually, there are as many as eight types of college essays. So, you may be aske...