How to Write an Email to a Teacher as an Intelligent Student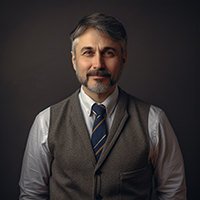 February 15, 2023
10 mins to read
Email can be a synonym to formal communication connected with your academic life or your job. In this article, we focus on the proper elements of student-teacher letters on educational matters. While it seems to be not difficult to send messages via email, students, especially freshmen, often neglect the ethics of official communication. Unlike the typical socialization and correspondence with your friends, emailing your instructors should have a different tone and word usage. So how to write an email to a teacher not to make common mistakes?
Imagine you have to write an email to the strictest teacher who is inclined to find faults even in non-existent matters. You may write a seemingly innocent letter, but in a semi-formal tone, and it would be enough to irritate your grumpy instructor. Such situations may even result in lower marks than you initially expected. You might not even know that the reason is in your allegedly inappropriate email.
Keeping the worst scenario in mind along with the intention to improve your knowledge of letter writing, our list of email-for-teacher guidelines will help you produce such small formal writings much better!
Custom essay writing service bestwritingservice.com
Formal Greetings Are Still Up-to-date
Though it seems to be a well-known rule of thumb, many students start their letters informally, saying, "Hey", "Howdy", or providing no greeting. Indeed, in the modern world, the formal wall between a student and a teacher has been erased, which means communication between them has also become more laid-back. However, we learn to write formal letters to show respect and also differentiate between slang or informal writing and more official tone. What is interesting, not only students should write formally, teachers address even young pupils without using elements of informal speech. It entails a certain etiquette of emailing within an educational setting.
Keep in mind, not all greetings are strictly formal. For instance, you can begin your letter with such variants as "Dear Mr. Hiddleston", "Hello Mrs. Weiss", or even "Hi Ms. Kate".
It is common to start with "Dear", especially if you are addressing your instructor for the first time. Perhaps, you need to find out about a new class you are going to take or materials for the upcoming lecture. Other email starters can be:
Good morning, afternoon,evening +Teacher's Name
Formal Closing Lines Should Be Always Implemented
It is called a polite send-off. The most common closing lines are "Sincerely", "Regards", and "Faithfully yours". Such closings express respect and politeness. Other stand-offs include:
Best/warm/fond/kind regards + Your Name
All the best + Your Name
Yours respectfully + Your Name
Cordially + Your Name
Yours sincerely + Your Name
In appreciation + Your Name
Many thanks + Your Name
Make sure you are allowed to use your teacher's first name. Never address an instructor by his or her first name if you are not sure that such a manner will be accepted. Your professor must give you a consent for less formal reference. If for some reason you have to send an email before asking for such a permission, then pay attention to the way those teachers sign off their own messages. If they use their first name at the end of their letters, then you may not be afraid to write "Dear Fanny" or "Dear Alexander". Otherwise, address your teachers as:
"Dear Dr. Strange" instead of "Dear John"
"Dear Mrs. Hilton" instead of "Dear Mary"
Why it is reasonable to compose your email in Microsoft Word in advance. Though you can apply various spelling checkers when using Gmail, Hotmail, or Outlook, you may also unintentionally send an unfinished letter by hitting "Send" button. Therefore, creating an email in Microsoft Word or similar tool may save you from mistakes. Besides, proofreading of the letter will not take much time. The last step is to copy and paste your seamlessly written letter into the email.
Be clear and concise when addressing your instructor. While high school teachers may remember all their students, college and university professors meet new students every day as the flow of courses is more expansive and variable. That is why do not be idle to introduce yourself in detail, mentioning the title of your class and its particular section related to the instructor's subject. Such details will create a perfect understanding of your problem or inquiry. Besides, even if you have to specify certain aspects more elaborately, try to be brief and relevant. Remember that your email should not exceed 150 words. It can be said that succinctness is the core secret that reveals how to write an email to a teacher in the most proper way.
Gratitude forms attitude. We already mentioned the importance of closing lines. However, it can be extended to expressing thankfulness. So, you can thank your teacher for his or her time before saying "Sincerely yours" or "Kind regards". Why showing gratefulness is so essential? Your mentors or professors are there to help you, and they often do it willingly. Nonetheless, you must understand that they have busy work schedules and thousands of other students like you. Thus, the element of gratitude is extremely significant. It shows you that you value their time and greatly appreciate their assistance. Examples encompass:
"Thank you for your time"
"Thanks for your help"
"Greatly appreciated"
"Please accept my deepest thanks"
"I appreciate your consideration"
"Thank you so much"
"Thank you for taking your time to read my letter".
Lazy letters with "i" instead of "I" demolish your good student reputation. If you do not even bother to capitalize "i", it shows your scatter-brained attitude not only to a specific email but to your studies overall. At least, your professors will think this way. Academicians are usually grammar "nazi" and they cannot stand such misspellings. It is also important to avoid contractions and the extensive usage of abbreviations. Strict teachers may even decrease your general grade because of such emails. Good command of language reflects your professionalism, which can start to be evident during your student years – perfect grammar and stylistics always work for your benefit.
Do not leave a subject line empty. Though the body of your email is more important, you should not neglect producing a meaningful and mistakes-free subject line. The heading of your letter helps the recipient comprehend the meaning behind the message. If your title has mistakes or it contains a random sequence of letters, it will repulse your teacher or cause a negative reaction right from the start. While the subject lines seem to be trivial, their primary purpose is to attract attention, and, apparently, you do not want to pay your mentor's attention to such titles as "fhfhgjssfld" or "one question". Vague headings may also form a wrong attitude about you even if your letter sounds meaningful. Thus, your request or subject matter should be readable and purposeful. Good samples of titles are:
"Philosophy class 301: Module inquiry"
"Maths 115: Assignment for Lab 10"
"World Literature essay on Hermann Hesse"
2 Decent Examples of Emails
Email #1: Question about impressionist art essay
Subject: LIT303 / Section 7: Literary assignment

Dear Professor Morris,

I study in your Arts and Culture class (LIT 303).

My inquiry is related to the research paper on impressionist art that is due on Friday. I have been at the last seminar but I have not understood the specifics of the assignment. Could you please clarify whether this essay should be based on my opinion or entail more references to art connoisseurs? I would like to include my experience of visiting Claude Monet's museum in France.

Your help is greatly appreciated.

Faithfully yours,

Maria Rodriguez
Romance and Germanic Languages, Class of 20xx
Email #2: Mid-term research paper inquiry
Subject: Essay on the Myths of Quantum Physics

Dear Professor James:

I decided to contact you to clarify the details of the research paper topic "The Myths of Quantum Physics".

I read through your scholarly investigations on quantum mechanics and I wonder whether I can credit your works as the main bibliography for my research. Since the essay should be extensive and profound, I would be happy to obtain an opportunity to meet you to discuss the essential aspects of this subject. Would you agree to meet me anytime next week?

I truly value your time and contribution.
Kindly,

Jim Kasinsky,
Information Technology, Class of 20xx
If you read our tips attentively, it means you can already enlighten others on how to write an email to a teacher – the most diligent letter ever!
Latest posts
Literature and Writing
Email can be a synonym to formal communication connected with your academic life or your job. In this article, we focus on the proper elements of student-teacher letters on educational matters. Whi...
Academic Writing
Email can be a synonym to formal communication connected with your academic life or your job. In this article, we focus on the proper elements of student-teacher letters on educational matters. Whi...