Tips on how to write a good literature review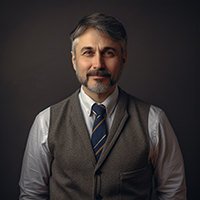 May 25, 2022
9 mins to read
A literature review is a critical chapter in a dissertation. But where does it fit into a paper like this? In fact, it is your chance to investigate what work has been done already on a given topic. It is normal to begin this chapter of your paper once a topic has been chosen and a research question or problem has been identified.
This chapter of a dissertation is referred to as a literature review because the work you will be reviewing is available in published format. Such published works are called "literature" or "lit" if you want to use the abbreviated form of the word. A review of existing literature means looking for every scholarly piece that has previously been published about the topic, question, or problem you are addressing in your paper. These resources can include articles, books, previous dissertations, and the like. The process does not literally involve a "review." Rather it is a case of the writer familiarizing themselves with available literature and making careful notes about any relevant information they find and about the sources where such information was found. This can then be used for reference purposes in a paper and included in the paper's bibliography. It is not necessary to read every single item that has been written or published about a topic since this could prove to be a physical impossibility. However, it is essential to acquaint yourself with the most important information and sources related to your research topic, question, or problem.
Custom essay writing service bestwritingservice.com
How to get a head start when writing a literature review
A further important aspect of a literature review concerns the way it ensures that previous research work is not repeated. It is possible that other researchers before you have studied your topic, problem, or question and may have encountered certain difficulties or challenges. The act of reading their accounts can ensure you don't make the same mistakes and helps you avoid certain difficulties. Reading the work of other people can also bring some critical information about your topic to light i.e. something important that was overlooked in the sources you covered in your course. There is a possibility you will obtain useful insight and clues about how to design your research and the best methodologies to use from the efforts of other people.
Reviewing existing literature will show you a number of different perspectives and points of view concerning your chosen topic, question, or problem. It is possible you will find that:
Numerous competing and different theories exist.
Results of experiments that are relevant to your particular problem or question were previously incomplete, contradictory, and/or unclear.
It is necessary to compare different theoretical views and arguments and weight them against each other.
A number of different strands or pockets of research undertaken on dissimilar populations and/or using different samples, measures, and methods may have to be evaluated and synthesized.
New materials published as you are working on your project could add to existing knowledge and/or put forward new evidence in favor of or against one particular theory or other.
Some research material is so new it has yet to be published.
So, for all of the above reasons, not only is reviewing literature essential to a dissertation project but it also helps you acquire more knowledge and discover new things about your area of study. When writing a dissertation, you are attempting to make a real and valuable contribution to what is known about the field the paper relates to.
When writing a dissertation, it is necessary to show how your work fits in with previous and current work that has and is being done in this field. It may be that the research work you are doing bridges a gap or verifies previous findings, possibly using a better or more effective methodology. It is possible you will want to refute or substantiate and expand on a theory that already exists. A review of literature gives you the opportunity to set out a reason or rationale for your work. Once this chapter is complete, it is likely you will see how your work adds in an incremental way to what is known already about the topic. You may wish to change your goals and/or approach according to the discoveries you make during your review.
The literature review will be critical when it comes to positioning the work you are doing in context with existing research work in its field and it will justify the usefulness of your work. It will additionally be essential when it comes to developing the paper's bibliography of sources, references, and citations.
Tips on undertaking literature reviews
Numerous places to find source materials for your topic, problem, or question e.g. articles, books, existing dissertations, and many others. Use up-to-date textbooks from your course. Ask tutors or professors for important works related to your study area. Find the most relevant and recent articles and start with the bibliographic information in these. Look for any useful literature reviews, dissertations, and annotated bibliographies that have been published. Use well-chosen keywords to search through bibliographic and other relevant databases. Ask librarians for reference materials and other source-related leads. When you have picked out leading authors in your area of study, look through any other materials they have published.
Vast amounts of literature in numerous fields: Focus primarily on works that have been published recently, particularly if earlier works do not appear to contribute anything additional or new to your paper. Confine yourself to peer-reviewed articles only. Be careful when selecting works that directly relate to your particular research question or problem. There is no need to read every word that has been published or written about a topic. Your aim should be to select critical works that have a bearing on the focus of your dissertation. Still, dissertations tend to review vast amounts of source materials. Look at the title, abstract, introduction, contents table, and index of a publication to get an idea as to whether that text is worthwhile and relevant to the work you are doing. Learn how to quickly skim the headings of articles to assess their relevance to you.
Be efficient with your note taking: Notes can be made manually on cards or using special bibliography-type software. Whichever way you prefer, make sure the system you use is one you are comfortable with. But remember what you have written so that you can access the information quickly. Take notes in the format your dissertation needs to be written in e.g. in the APA or MLA style to avoid having to change these later. Check your notes for accuracy because errors can negatively affect the overall worth of your paper. Make a note of the dates of different works, their relevance to your work, how well they address your particular research question or problem, and make a note of any important passages to cite or consider when writing your paper. If appropriate, use a code system e.g. colors to highlight the type of note e.g. whether it supports the rationale for your work, the design of your work, your chosen methodology, or it may be a theoretical framework.
Best Custom Writing Service
We'll write any essay from scratch

according to your instructions

All papers are

plagiarism free

Prices start from

only 11.99/page

Placing an order takes

3 minutes
Latest posts
Literature and Writing
A literature review is a critical chapter in a dissertation. But where does it fit into a paper like this? In fact, it is your chance to investigate what work has been done already on a given topic...
Academic Writing
A literature review is a critical chapter in a dissertation. But where does it fit into a paper like this? In fact, it is your chance to investigate what work has been done already on a given topic...