How to Write a Letter of Recommendation for a Student and Help this Person Succeed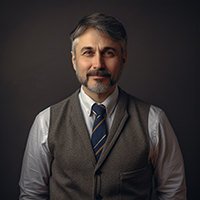 December 25, 2022
8 mins to read
This article will elucidate how to write a letter of recommendation for a student who has recently graduated from an educational establishment.
Human life is constructed by dint of various interconnections. An individual can rarely exist on his or her own without building useful relations. If others do not know anything about you, particularly your potential and ambitions, it will be impossible to recommend you as an expert in a certain field or call you a witty erudite. It means a person needs recommendations from others to succeed in many life spheres. Hence, when you seek your first job after university, the primary thing you need to have in your "suitcase of essentials" is a decent letter of recommendation from your mentor or professor.
Let us imagine that you are not a student striving to get employed, but you are a teacher or a friend, though also a professional in a particular sphere, who recommends a recent graduate, revealing his positive traits and the scope of knowledge. What would you do to help this individual stand out among other applicants for the same position? We will attempt to clarify further.
The Integral Parts and Types of a Letter of Recommendation
In order to write a letter of recommendation student genuinely needs, you have to ponder not only on personal traits of a person under discussion, but also think about your experience related to cooperation between you. Have you contemplated this individual's academic achievements or have you accomplished a creative project together? Can this person be a leader and a team player? Is it difficult or easy for him or her to organize a sophisticated working process, assigning responsibilities for each participant?
This way, you become a contributor to a student's future career prospects. If you write an attention-grabbing letter of recommendation, introducing a witty individual in the light of his or her attainments, good knowledge, strong points, and diligence, future employees will pay attention to this applicant.
Recommendation Letters for Students can be Classified Into:
High School (College) Recommendation Letter – aimed for high school students striving to enroll in colleges.
Fraternity Recommendation Letter – aimed for male college/university students who intend to get into various organizations reflecting students' interests.
Sorority Recommendation Letter – aimed for female college/university students who endeavor to be included into diverse creative sisterhoods.
Graduate School Recommendation Letter – aimed for graduates with a Bachelor's degree, who need supplementary courses for the chosen disciplines or get prepared for a Master's program.
MBA Recommendation Letter – this type of letter is of interest to those who strive to obtain Masters of Business Administration. It helps a student to be accepted in a specialized business graduate school.
Scholarship Recommendation Letter – aimed for students who take strides to win a grant or scholarship to study the desired subject for free. Such grants are usually given by international universities all over the world.
Internship Recommendation Letter – aimed for graduates who want to take a valuable internship to obtain the first job, often in a distinguished organization.
Recommendation Letter Writing Sample for Free
If you keep asking yourself, "How do I write a letter of recommendation for a student", you can view a letter of recommendation sample and get inspired to create your own.
Practical Tips on How to Write a Recommendation Letter for Student Purposes
The following guidelines will help you understand the main elements of a well-written recommendation letter for a young professional.
Provide a student's academic background
It is significant to demonstrate your candidate as diligent, resourceful, and active. Employees or university committees prefer many-sided individuals that always vigorously participate in various events, going extra mile. All the attainments and within an educational setting must be mentioned. You should also pay attention to extracurricular activities, which may reflect a person's creative side.
If your recommendation letter is related to your student's job application, you have to ask about the availability of his or her CV to understand their ambitions better. A student should provide you with the core details about the job in question, the company's distinct features and mission. This way, it will be easier to comprehend their expectations from the applicants.
Introduce yourself as an expert in a specific field
If you are a student's mentor, you have to mention your credentials, as you obviously have Master's degree, being proficient in your chosen sphere.
In such a letter, you turn into an authoritative voice, so your opinion is credible and valuable. Your self-identification should be included at the beginning of this document.
You should write your job title, the discipline that reflects your qualification, and the subject or course your former student took. You could also be a coordinator of an interesting extracurricular activity, which proved that the student has ingenious way of thinking, easily finds alternative solutions, or organizes people like a genuine leader. Such qualities are treasured by every modern company.
Describe your first impressions of the student
Though first impressions may be misleading, it is beneficial to include them in your recommendation letter if you can recollect a positive memory. Perhaps, there was a situation where a student manifested himself cleverly and found an unusual way out, or you can remember something that made a person stand out. In certain cases, you can reveal a story about this person's transformation from an average apprentice into a wonderful intellectual.
Demonstrate examples that embody student's ambitions in practice
Logically, every company needs state-of-the-art employees who are able to make a difference right from the start. While it seems to be challenging for a student to be multi-faceted and extremely proficient after the graduation, you can do your best to describe him as an exceptional talent. Anyway, it is not impossible for a young professional to help a business advance. The hiring manager can be hooked by a young person's creative solutions, determination to join versatile intellectual organizations, and specifically, his part-time job experience beyond university walls. The employers may pay attention to the candidates who were active in student clubs (related to arts, literature, or science), sports (encompassing all the ensuing competitions), volunteering, inventive projects and presentations.
As you might have understood, your recommendation letter should exemplify your immense support of a student, as the quality and meaningfulness of your writing can help this aspiring person to land an excellent job, win a much sought-after grant, or participate in a one-of-a-kind international program.
Latest posts
Literature and Writing
This article will elucidate how to write a letter of recommendation for a student who has recently graduated from an educational establishment. Human life is constructed by...
Academic Writing
This article will elucidate how to write a letter of recommendation for a student who has recently graduated from an educational establishment. Human life is constructed by...