How to Write a Philosophy Paper as an Observer of Profound Matters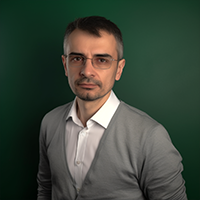 December 09, 2022
8 mins to read
Philosophical assignments are "blessings" for many Liberal Arts' students, as people who have more philological and creative minds adore composing essays that are centered around deep reflections. Philosophy adherents are more inclined to transcend the borders of usual reality for the sake of osmosis of the high knowledge. On the contrary, students with technical minds consider those tasks superfluous philosophical ramblings that do not have any practical value. You may belong to any category of these students. Perhaps, you have not discovered your philosophical potential yet. Therefore, this article will teach you how to write a philosophy paper full of suggestions.
The major benefit of such a creative essay is that you can experiment with your thinking and perception. Despite the fact that you are likely to analyze a particular source or a fundamental question, your ideas can be expressed deliberately. Apparently, when it comes to philosophical matters, no one can say that you are wrong. However, your viewpoints cannot be chaotic. Even if the focal idea is based on your ponderings, you have to be able to unravel its essence argumentatively. It is a mistake of many young apprentices to fill such a paper with an abundance of quotes of famous philosophers. Even if you paraphrase those truth-seekers, it will be evident that those opinions are not yours. Deciding to continue a philosopher's thought, you should sound reasonably and justifiably. If the distinguished opinion somehow intersects with your knowledge and experience, you may try to amalgamate it, providing the examples.
While for the lovers of eloquence, such a task may seem to be unchallenging, as they like playing with words and unconscious ideas' flows, it still requires both patience and passion of exploration. Your work will not embody thoughtful discoveries and reflections unless you immerse in a topic fully, expressing your previous knowledge and learning in the process. Indeed, every philosophical topic starts from a new discovery. Suddenly, delving into it, you start comprehending even your inner world better.
Will the following tips turn you into a state-of-the-art thinker? Now it depends on your concentration and the ability to transcend inertia.
How to Put Philosophical Matters into Writing
Should a topic sound pompously metaphysical?
If you are tasked to choose a topic yourself, be careful about making it too sophisticated or broad, especially when your essay should not be lengthy. Sometimes, it is difficult to discuss even simple matters, while it requires elaborate efforts to accomplish something like "The 19th-century Transcendentalism and its values' decline in the modern world, keeping in mind human civilization disconnection from Nature." The mentioned topic is too wide-ranging and vague, so a few pages will be not enough to cover all the relatable information along with your opinions. It is better to focus on something like, "The quintessential elements of American Transcendentalism" – this topic sounds more clearly and you know what you have to explore right from the start.
Will taking notes hinder your own thinking?
Hammering away at a philosophical topic does not only entail reading and thinking. Writing down the whole sentences of thinkers is not nonsense if you ponder on their meaning and instantly add your analysis to the expressed ideas. Anyway, you should not to be carried away by enthusiasm of taking notes, confusing your opinions with those of eminent authors.
Is outlining always important?
In order not to turn your philosophy paper into an absurd mind rambling, you have to adhere to a certain structure. Yes, this task is creative, but this very aspect makes it tricky. Though you are allowed to express your thoughts, you do not write fiction. Hence, making an outline will help you to answer each philosophical question in a row, not combining it with "side ideas". Let us help you with outlining, showing its approximate construction.
Perfect combination of the introduction and thesis statement
It can be half-jokingly said that you will realize how to write a philosophy paper after you successfully construct an enticing introduction along with a meaningful thesis statement within it. In this primary part, your main focus should be on your target audience. Readers are your initial critics who decide whether to perceive your thoughts or not. It is a mastery of an experienced writer to hook readers instantly. So how to attract their attention? Our suggestions are:
Creating analogies, drawing parallels;
Turning conventional thoughts into alternative ones;
Coming up with gripping rhetorical questions.
Once a person immerses in your introduction, it is unlikely he will stop reading your essay.
The body of main thoughts
If you analyze the ideas of a given philosopher, try to comprehend why people of the modern era need to know about those notions. If you merely express your opinion on a philosophical subject matter, be inventive enough to make your readers believe that every thought of yours is reliable, not make-believe. In the essay's body, every idea mentioned in your introduction should be disclosed richly.
Conclusion without illusions
As the title of this chapter ironically suggests, even highly metaphysical or theological concepts in your essay should not be based on fantasies. The conclusion consists of final remarks, and a philosophy student often starts imagining something on the verge of impossible, making an essay semi-fictional. When summarizing, keep in mind your thesis statement and let it "live in the future" of your investigation. You must convince your readers that the issue or notion you discussed can be further applied in reality. Do not hesitate to seek new analogies. Ending your paper with a rhetorical question can also be an alluring tactic, which truly mesmerizes your interested readers.
Formats are often common for different types of essays
In rare cases, philosophy papers may have unusual formatting rules, but it depends on the imagination of your professors. Most of the time, you have to use the most widespread academic formats, such as Harvard, Chicago, MLA, APA, and Turabian. After the first draft completion, you should start viewing the required format rules to make your essay look decent.
Never neglect proofreading
Many students submit their papers without prior editing and proofreading. You may be an excellent writer, but if you do not turn into your own editor to check the possible misspellings, punctuation, and grammar mistakes, it will spoil the overall impression of your work even if your philosophical ideas are outstanding. Since it is often challenging to reread the same work, you may be simply tired to do it; it is more favorable to ask your knowledgeable friend or a trustworthy writing company of the English linguistics' experts to cast a fresh eye on your oeuvre. You may pay a trifle for a seamlessly proofread essay, which is a good way out for many exhausted and constantly busy students.
Owing to our smartest tips, you already have to know how to write a philosophy paper and impress your professors, friends, and anyone who could read it!
Have no inspiration to
write your Essay?
Ask for professional help!
Ask for help
Latest posts
Literature and Writing
Philosophical assignments are "blessings" for many Liberal Arts' students, as people who have more philological and creative minds adore composing essays that are centered around ...
Academic Writing
Philosophical assignments are "blessings" for many Liberal Arts' students, as people who have more philological and creative minds adore composing essays that are centered around ...