Writing a "Why This College" Essay Can Be an Enjoyable Process!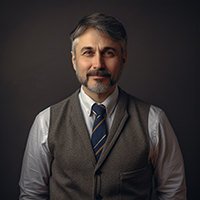 August 22, 2022
9 mins to read
When applying to a particular college, you will need to prepare a set of documents, that would help the admission committee members understand who you are, what are your achievements, as well as what are your career aspirations.
Very often, students are asked to write a "Why This College" essay, which should clearly explain how a particular college complies with the applicant`s goals.
You may apply to ten different colleges and may be asked to write dozens of such essays. What makes "Why This College" essay so special? Let us provide you with an answer. Being pretty simple, a college essay should be written very attentively because it is often a decisive factor in the application process.
The most common mistake the students commit when writing such a paper is that they simply list all their skills, qualities, and accomplishments. Such an unprofessional approach will greatly affect the final result because the admission officers do not accept the candidacies that do not show enormous passion, diligence, and hard work in their essays.
Before you find out how to write such an essay, let`s explain what the admission officers want to see in it. Asking you to prepare a why college essay, admission committee members want to see what do you know about their school and why do you value this educational institution. What is more, they what to know what you are going to obtain from your college experience and why do you think this particular college fits your career aspirations.
What Information Should Be Included in Your College Essay?
Basically, the admission officers of your college want you to answer the following questions:
What do you know about this educational institution and why do you want to receive an education here?
What do you think about the educational community, as well as the approach to learning, established at this educational institution?
Are you comfortable with college traditions and overall community life in a college?
What is more, they want to receive your answers to the questions helping them understand if you are a good fit for their college:
Explain what are your interests. How do they correspond to the values and beliefs established at a college?
Is there anything that makes your candidacy better than your competitors?
What qualities and traits will help you benefit the community you are going to study?
Finally, they want to make sure that their college is a good fit for your goals and aspirations:
In what way will this particular school contribute to your success?
What areas of campus life seem interesting for you? (internships, travel opportunities, volunteering, academic programs, etc.);
What are you going to do to succeed academically? What made you think that this school is the best learning environment for you?
Best Custom Writing Service
We'll write any essay from scratch

according to your instructions

All papers are

plagiarism free

Prices start from

only 11.99/page

Placing an order takes

3 minutes
How to Write a Perfect "Why This College" Essay?
We assure you that by applying a considerable amount of time and effort, you will be able to create an outstanding piece that will bring you the expected outcome. Here are a few helpful tips that will help you handle this task successfully.
Be maximally specific. Making your essay too broad and shallow, you won`t be able to get the expected outcome. The best college essays are always meaningfuland engaging. Also, you should try to avoid listing the things that seem attractive to you in a particular college. After all, your task is to create a comprehensive essay in which all of your ideas will be related to each other with the help of the smooth transitions;
Do not simply re-state the college info available on the website. Of course, before you start writing your "Why This College" essay, you need to check the information available on the college website. However, you should use this information mainly for familiarizing yourself with the college policies and values;
Research about the programs, classes, and activities available at this particular institution. This will help you develop the intellectual curiosity, a quality that is highly valued by college admission officers. If you manage to mention something about their programs or activities in your essay, you will be able to make a positive impression on your reader;
Research information about your target faculty. Writing that you want to "get knowledge from the best professors" will show that you did not try to learn more about your faculty. Reading only the first page of the college website, you will significantly reduce your chances to get accepted. Studying the college information thoroughly and being able to demonstrate your awareness in your essay will help you create an outstanding piece;
Avoid too broad statements. Many students commit the same mistake making their statements too broad. Of course, you may have a look at the ready-made samples of college essays available on the web. However, your essay will bring you the best outcome only if it is personalized. It means that such an essay should represent you, your career aspirations, and motivation;
Make them think that this college is your #1 choice. Even if you apply to different educational institutions, each of your "Why This College" essays should present your genuine interest and passion. If they admit that you are not really interested in their college, they won`t accept your candidacy;
Proofread your essay before its submission. If you fail to proofread your paper before submission, most probably, there will be a lot of grammatical flaws, which will make a bad impression on the admission officers. If you really want to get accepted to the educational institution, you need to submit a truly flawless document that will be original.
Writing Prompts of Different Universities
If you have never written why college essay before, we recommend you have a look at the examples of prompts of different educational institutions mentioned below:
University of Pennsylvania:
Here growth and learning happen outside the classroom. In what way are you going to explore the Penn community? Explain how this community will influence your identity and perspective. What are you going to do to benefit our university?
Yale University
What has made you apply to our university? How you are going to benefit our community?
New York University
Describe your interest. Our educational institution is interested in knowing what motivated you to apply to our university. Tell us what you know about our programs or areas of study that engage you the most.
Emory University
Emory university is interesting for students because of its location, size, and of course, the weather. If you have additional reasons to join our community, tell us about them. Besides, help us understand why should we accept your candidacy.
Georgia Institute of Technology
Do you believe that our institute is a perfect fit for your career aspirations? Tell us more about it. What you are going to do to match our community?
University of Michigan
Why our University of Michigan? Explain what values of our educational institution correspond to your beliefs.
Hopefully, now you know how to write a why college essay. The last advice: try to be as honest as possible when writing your college essay. Do not try to pretend a better person than you really are.
Latest posts
Literature and Writing
When applying to a particular college, you will need to prepare a set of documents, that would help the admission committee members understand who you are, what are your achievements, as well as wh...
Academic Writing
When applying to a particular college, you will need to prepare a set of documents, that would help the admission committee members understand who you are, what are your achievements, as well as wh...