How to Write a Letter of Interest?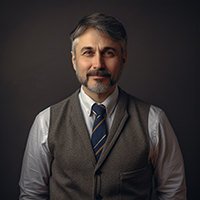 June 21, 2022
11 mins to read
How to Convince the Hiring Manager that You Are a Perfect Match?
So, you have chosen a company you want to work for and you would do everything possible to work here. You are an experienced and talented specialist, have great references and wrote a brilliant resume introducing your strengths and experiences. The only problem is that the company is not looking for specialists like you. What to do?
The solution is pretty simple - write a letter of interest.
Many companies, especially the ones that want to strengthen their staff by hiring professional specialists, are constantly looking for passionate applicants. Even if they are not hiring specialists like you now, you may send your letter of interest. In the present-day labor market, the companies realize the importance of maintaining the pipeline of qualified and competent candidates before the specific position opens. And when it does, they do not have to wait before they find the right specialist. If you manage to impress the company`s management by your extraordinary skills and competencies mentioned in your letter of intent, they can even create a job position just for you.
However, it will be impossible to impress your potential hiring manager without writing a perfect letter of interest. In our guide, we are going to provide you with helpful tips and suggestions on how to write a letter of interest that your potential employer won`t resist.
Letter of Interest Writing
What Is a Letter of Interest?
This document is called a letter of interest because it aims to express your interest in the specific job position. The prospective employer should be informed that you are not only interested in the position suggested but you are also a good fit for this position. This type of letter is often called an inquiry letter or a cold contact letter. Letters of interest are usually sent via e-mail, the messaging system of LinkedIn, or paper e-mail. If you think that the letter e-mail is an outdated method of communication, we assure you that it is still an effective way to get your letter noticed and read.
Letter of Interest and Cover Letter. Characteristic Features
Please, note that both these documents are different. A cover letter is usually written to a specific job position suggested. A letter of intent, on the contrary, is the own initiative of the applicant. However, both these documents should be written in a clear and engaging way so that the hiring manager could call the applicant for an interview.
A letter of intent can be written by one at any level of expertise. For example, a college grad, who is passionate about working at some reputed company can send a letter of intent to the e-mail address of the organization provided on its website. Or a seasoned employee can have insider skills and knowledge that the potential employer would greatly appreciate.
How to Write a Letter of Interest?
Before you write your inquiry letter, you should study the company`s website thoroughly in order to find out its values, goals, and requirements for employees. If you are satisfied with what you read, you may check whether you have any connections that can work as your advantage.
For instance, you may have a friend or a relative working in the organization chosen. They can help you understand what kind of employee the company is looking for or even put a good word for you to a hiring manager. Also, they may provide you with some helpful tips and suggestions on how to make a good impression by your letter of interest or even provide you with the information about the challenges the company is currently facing (who knows, maybe you are just the person, who can help). Use your social media accounts in order to find the people working at this company. Believe us, you will be impressed by how many people can help you. Moreover, some companies even offer a referral bonus to their employees for the people they help to hire.
How to Begin Your Letter?
You should understand that starting your letter of intent with the words "Dear Sir/Madam" or "To whom it may concern," is a pretty ineffective strategy. It will show your carelessness and laziness to look for the company`s key players. As such, it is highly recommended to find the name of the hiring manager, recruiter, or any other person you are addressing your application to and use their proper names. You may find this information on the company`s website or check their LinkedIn account. As an alternative, you may try calling the company you want to work at and ask for the name of the hiring manager. No matter who would pick up the phone, you will learn the name of the person responsible for reviewing the applications.
For more information on how to start the letter of interest, you may have a look at our guide on how to address a cover letter (the rules listed in the guide are applicable to writing an inquiry letter.)
Custom essay writing service bestwritingservice.com
How to Format Your Letter of Interest?
Since you are not certain what position the company can offer to you, it is not that easy to clarify why you are a good match. Instead, you should focus on the overall description of your skills, competencies, and experiences. If you want to know how to write a letter of interest, you should understand what structure you need to follow:
Paragraph 1. Introduce yourself
In this paragraph, you need to introduce yourself and explain what you are looking for. For instance, if you believe that you could fit the accountants' department, do not hesitate to mention that in your introduction. Make sure to clarify what you are passionate about the company and why do you want to work there. Some people also mention what challenges and hurdles they are ready to overcome to become a valuable asset at this organization. Make your position very clear as your potential employer should understand why you are seeking for a job at this company. Also, you can say that you know that they are not hiring at the present-day moment but you have the skills they should definitely pay attention to.
Paragraph 2. Introduce your work experience if you have any.
The following paragraph is your chance to leave a positive impression on your recruiter. If you can include the statistics of your positive impact on the companies you worked previously, it is perfect. For instance, if you managed to increase profits by 32% in your sales role. Or maybe you managed to attract new investors in your previous company. If you participated in some major projects, do not forget to mention it as it may make a good impression on your potential employer.
If you are a college grad, you may talk about your volunteering experience, as well as the extracurricular activities you took an active part.
Tip
In case you have experience in the area that is highly valued by the company, do not hesitate to include this information in your letter of interest.
Paragraph 3. Encourage your reader to give you a call.
The last paragraph of your letter of intent should be a call to action. It is the part in which you need to encourage your reader to act. Your task is to do everything to make your reader call you or invite you for an interview.
If you want to reach success, you should make things easier. First, you need to provide your recipient with your contact details such as your e-mail and phone number even if they are already listed in your resume.
Tip
Double-check your letter of intent for typos and grammatical mistakes. They will how your carelessness, which is not good for your reputation. Also, you should tell the hiring manager that they can reach you at any time. Besides, you should not limit your availability for a formal interview, because even a quick coffee with the hiring manager will open a lot of career opportunities if you manage to impress them with your skills and competencies.
What to Include in a Letter of Intent?
A successful letter of intent should include a compelling statement that will express your interest in the specific company. You may open your letter of intent informing the hiring manager that your values comply with the values established at the company and explaining your motivation to become a part of this community. Please, note that it is particularly important to tell what position you are going to obtain or what department seems interesting to you.
What to Do After Sending a Letter of Interest?
Ideally, the recruiter should respond to your letter of intent right after receiving it. However, unfortunately, we are not living in an ideal world, and it happens very rarely. If you did not receive a reply for a couple of weeks, it`s time to remind them about your application. Your tone should not sound too rude or irritated. You may just write a short note like "Just wanted to check if you had a chance to have a look at my letter." If they do not reply to the second e-mail, do not panic. Check the company`s website for the relevant positions and if you find one, write a cover letter mentioning that you have already sent a letter of intent. There is no guarantee that you will be accepted but a letter of intent sent previously will definitely increase your chances to obtain the desired position. If you keep showing the same level of dedication, it is only a matter of time before you find an ideal job. Good luck!
Have no inspiration to
write your Essay?
Ask for professional help!
Ask for help
Latest posts
Literature and Writing
How to Convince the Hiring Manager that You Are a Perfect Match? So, you have chosen a company you want to work for and you would do everything possible...
Academic Writing
How to Convince the Hiring Manager that You Are a Perfect Match? So, you have chosen a company you want to work for and you would do everything possible...