Writing a Good High School Essay
How to write a good highschool essay?
Many students find it challenging to write a good high school essay. For some of them, it is like climbing a mountain when they have a huge fear of height. For some others, it is like jumping with a parachute when they are afraid of flying. Of course, you can always follow the basic five-paragraph structure, but what if it does not always work. Then you would better follow our recommendations for writing a draft, refining, revising, and reviewing your paper before you can upload it for grading.
Prewriting
This is the very first step when it comes to high school essay writing. Although it is called "prewriting", you will not do too much writing in here. Instead, you will need to some good research to define the topic of your paper, outline the essay and paragraph structure, define the purpose of your paper, and find some novel approach to the analysis of your topic and subject. Do not assume that your readers know everything about your topic. You will need to go an extra length to provide all information your reader may need to understand your message. Use clear and unambiguous language. Be ready to explain your thoughts to the audience!
Introduction
Now you will start your paper with some eye-catching analysis or story. For example, you can include some shocking statistic that will make your readers stick to your paper. Provide some background information about your topic. Justify its importance. Now it is time to include your thesis statement. This is the backbone of your paper. It is one sentence, which conveys the central meaning of the entire paper. For example, "Higher education is a huge advantage for everyone because it improves learners' career prospects and offers rich socialization opportunities for everyone."
Best Custom Writing Service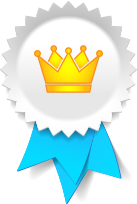 We'll write any essay from scratch according to your instructions
All papers are plagiarism free
Prices start from only 12.99/page
Placing an order takes 3 minutes
Switch to Writing the Body and Conclusion for Your Paper
Once finished with your introduction, you will need to write several body paragraphs, each related to your thesis statement. Each paragraph will need to be devoted to one point in your thesis. Begin each paragraph with a topic sentence. Use only the most credible and relevant evidence. No first-person pronouns are allowed! It is a research paper, and you must follow a third-person perspective. The first paragraph should be devoted to the strongest point in your paper, followed by weaker parts. Include some final thoughts or memorable quotations to have an emotional impact on your reader.
Edit Your Paper
Before you start editing your paper, take some rest and enjoy the environment. Go out. Watch a nice movie. Talk to a friend. Make a dinner for your family. Then you will have a fresh mind to review your paper from a new perspective. Check the grammar and style of your writing. Consider any logical fallacies and improve the structure and organization of your paragraphs. Ask someone else to read your paper aloud. Take some time to refine your high school essay, so that every new idea follows logically from the previous one.
Proofreading
Now you will have to review your paper for spelling mistakes and typos. Check capitalization. Review the formatting and style of your work. Make sure that you have references and in-text citations everywhere where you have borrowed information from external sources. Once you are ready, create the final version of the paper and be ready to submit it for grading. Check if all instructions have been followed and be ready to enjoy the result!
Order highschool essay from $12.99 per page