Professional Resume Writing Services Make Difference!

First impression is what matters the most when applying for a job. Therefore one should be extremely careful while looking for cheap resumes on the web. A candidate's resume introduces him or her to a potential employer thus leaving the impression which can be decisive is one's quest for the job.
In case a candidate hasn't had the opportunity to polish their personal writing skills while in college, hiring a professional resume writer is the best option. This way, the document will be flawless. In addition, the expert will masterfully highlight the candidate's strengths and abilities at the same time taking care of weaknesses.
Therefore, BestWritingService.com provides the assistance of professional resume writers, increasing the customer's chances to get the job. Our experienced consultants know exactly what HR managers are looking for when they review resumes thus presenting both, resumes and accompanying documents in an appealing way. Close collaboration of our expert writer with the customer always results in successful employment that allows the new staff member to reap all the benefits of the occupied position.
BestWritingService.com Offers Best Online Resume Writing Services
If you have tried looking up 'resume writing services near me' or 'local resume services near me' on the Internet, you might come across one or two resume companies. However, we live in a digital world where top-notch services are provided online so you don't have to visit any of the offices anymore. BestWritingService has gathered a team of professional resume writers capable of turning any run-of-the-mill job seeker into a strong candidate with great chances of being invited for an interview (and eventually hired). We love helping our customers succeed in their careers by crafting resumes that generate the attention of prospective employers. Our company has been recognized as one of the top rated resume writing services out there for a reason – we love to help people by making their resumes shine. As we love to say it at BestWritingService, we don't write resumes, we write stories.
Our Resume Writing Services Make a Difference
We have talked to many customers who have had a hard time crafting their own application docs. The reason is they didn't know how to do it effectively. Most people are not aware of what hiring managers want or expect from job candidates. That's where professional resume writers from BestWritingService step in – they know exactly what employers want to see on applications and they tailor customers' documents to match the expectations of the target audience. While most people use job applications to brag about their accomplishments in a chaotic way, our clients outrun their competitors by submitting customized resumes tailored to match the needs of their prospective employers. This kind of resume help makes a difference in the careers of our clients as they have more chances for success. We understand that when people read things like that they are thinking something like "What kind of resume can make a big difference in one's career?" This is a valid question. And we are going to unveil what kind of resumes we deliver by providing you resume samples.
Resume sample
Best Cheap Resume Writing Services that Deliver Quality Results
Paying about $80 for one document may not seem like a cheap resume writing service. However, if you compare BestWritingService to other resume companies you will see for yourself that we offer affordable (even cheap) prices. Many resume companies charge from $145 minimum and that's for entry-level documents! Sometimes the prices can reach $500. That said, we consider ourselves a relatively cheap resume writing service. The important thing is we don't compromise quality because we believe that the resume writing process is very complex and requires a certain skill set on behalf of writers. Therefore, our pricing policy is based on two simple factors: fair compensation to resume writers and affordable prices for our customers.
Guarantees is a huge part of any service, and resume writing service is no exception. Whenever you order something from the appliance store, for example, you want it to function properly. The same applies to a resume as a product. We understand that when you order a professional resume service, you expect to receive a top-notch document that will help you land interviews and eventually will help you achieve your job search goals. With that in mind, when you place a resume help order with BestWritingService, you will be assigned a personal resume writer who will guarantee the following:
Uniquely customized resume
We don't deliver resumes that look like a thousand of others. We take each resume order individually, analyze the job situation, and customize it to the needs of every client. In other words, our writer can guarantee that what you receive as the final draft would be a unique document highlighting your set of skills, qualifications, and experience related to specific job targets.
Free revisions
Working on someone's resume is a long process and usually requires more interaction between the writer and the client. We believe it is not enough just to write a resume and forget about the client. Once the writer sends the rough draft, as a client you have to review it and provide your feedback. You are also entitled to free revisions if you feel like something needs to be changed. This means you can ask your writer to incorporate changes into the document free of charge.
On-time delivery
Sometimes, a minute can cost an opportunity. At BestWritingService, we know how important the timing can be; therefore, we guarantee that you will receive your resume within the chosen deadline. The only exception can be a situation when you fail to provide necessary information about your career goals and past experiences.
Unlimited number of revisions
Sometimes, polishing up a resume can take a lot of edits. So the rough draft would go back and forth and that's ok. We guarantee we will not leave you unhappy with the final product. Our writer will incorporate any changes as needed within an allowed revision period.
It may well be that you are wondering why we didn't include job offers or even interviews in our guarantees. We'll be honest: resume can't get you a job; its ultimate purpose is to get you to the interview stage where hiring decisions are usually made. No respectable employer will hire someone based on a resume alone. This is why we never guarantee employment – simply because we have no control over the matter.
While an effective resume should get you more interview invites, we still have no control over how you use it and what jobs you apply for with this new resume. Thus, we only guarantee things we can control – everything related to the resume writing process and the quality of the final documents.
Professional Resume Writing Services for all Types of Career Challenges
Each job situation is unique because it involves a unique individual with all their strengths and weaknesses. Plus, the context is always unique as well: former experiences, career plans, target jobs, etc. At BestWritingService, we are ready to carefully analyze the context and help with all sorts of resume challenges.
Entry-level resume
While it may not seem like a big challenge for some people, landing your first job is often harder than you think. An entry-level resume must clearly outline one's skills, educational credentials, and highlight both current skills and potential an individual can bring to the company. Our professional writers know how to craft an entry-level resume that will attract the attention of employers.
Professional resume
Formulating 3-7 years of experience can be quite a daunting task, especially for someone who doesn't know how to communicate one's strengths and values. Professional resume writing involves a lot of research and analysis – something our professional resume writers are expert at.
Career change resume
This is one of the toughest tasks – to smoothly transition from one industry to another. But it doesn't necessarily have to be that difficult. With experienced resume writers, highlighting skills and making your message relevant for the hiring managers in a new industry isn't impossible at all.
Executive resume
This is a totally different level. People who have got over 10-15 years of managerial experience must be able to communicate so much on 2-3 pages. Rarely, they have time to craft a perfect resume. That's where our professional resume writers can step in and make a difference.
Military resume
This type of resume is similar to a career change. But it is more specific as it aims to translate all of the skills and responsibilities gained in the US army into a language that private-sector employers would understand. Not an easy task for most military members – a cup of tea for our resume writers.
Federal resume
Applying for government jobs is different than applying to private-sector openings. The requirements for resumes and cover letters are different too. Professional resume writers know exactly how to write a powerful federal resume.
If you made up your mind to rid of all resume writing headache and entrust your most important marketing document to our professionals, contact us now to place your order!
How to order resume?
1
Go to the order form and submit resume requirements
2
Proceed with the payment
3
Check your e-mail for the order confirmation and save it for future reference
4
Login to your account to communicate with the writer/support
5
Download your resume from the link in the e-mail we send
Order now
Resume and Cover Letter Writing Services from BWS
Very often employers request a cover letter to be sent along with a resume. Many people don't really know what cover letter is all about and as a result, they copy-paste chunks of content from their resumes hoping it will work. The problem is that a cover letter isn't a resume duplicate; it serves a different purpose. While some employers don't care much about cover letters, you cannot really know when they want one and when they would ignore it. So the rule of the thumb is to send one anyway – it cannot hurt. If they don't want to read it, they will ignore it. If they do want to see a cover letter and you don't provide one – you're in trouble.
At BestWritingService, we have come up with a packaged solution for people who wish to make sure they didn't miss anything as they apply for jobs. Our resume and cover letter services are meant to take care of all the documents the employers usually want to see in the application package. Why ordering resume and cover letter services is better?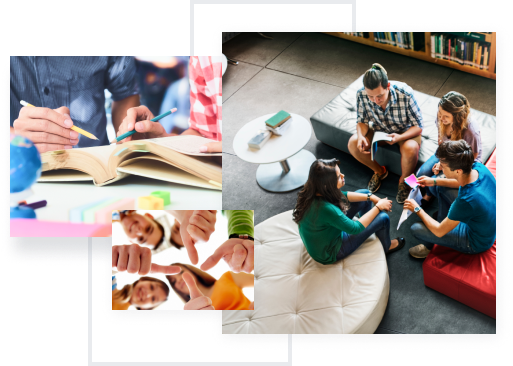 Many employers read cover letters prior to moving on to resumes.
Some hiring managers use cover letters to decide whether it is worth proceeding to the resumes.
In some cases, you can be eliminated from the completion if you fail to provide a cover letter along with your resume.
A cover letter allows explaining your gaps in your resume as well as it helps to tell your unique career story that will relate to the job requirements.
You can add some extra information in your cover letter if you had no space left on your resume.
It may well be that if you choose our resume and cover letter writing services, our writer will contact you for more information. Usually, writing a cover letter requires specific career details as well as clear job objectives. But this extra step can make a big difference and give you an edge over other job candidates.
Why choose BestWritingService professional resume writers?
This is a legitimate question. With so many professional resume writers offering their services online, why BestWritingService is the best pick? Well, we have a couple of reasons why we are the best in the resume writing niche.
Reason #1. We deliver a fine product. This is the core of what we do at BestWritingService. And this is the best reason to choose our company. We don't just upload a resume paper and disappear – our resume writers are ready to interact, edit, revise, and polish up your marketing document until you are happy with the result. Because we are flexible in our process, we often take extra steps to make our clients happy.
Reason #2. Professional resume writers. This reason is really the major cause for reason #1 in the list but it is more than just that. Our resume writers don't simply deliver fine products but they make the process go smooth as they try to customize the final product to match the needs and wants of the client. It is easy to communicate with them and they often can give valuable career advice along the way.
Reason #3. Reasonable service fee. Now we know this is a big one here. Those who need resume help cannot afford to spend $200-$300 on a resume service. We do care about our clients and have developed a pricing policy that offers affordable resume writing services to all job seekers. Importantly enough, relatively cheap prices have nothing to do with the quality of products we provide (see resume samples above).
We can make this list quite long but these three reasons, as well as the feedback from our clients, speak for themselves.