Profile Essay: How to Write It and What to Write It On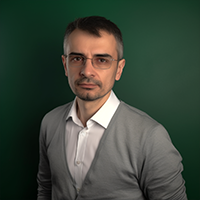 October 04, 2021
12 mins to read
All of the famous profile pieces in modern journalism can be boiled down to profile essays. It's the ultimate form of text that allows you to gain a unique insight into a notable person or a newsworthy event. As such, knowing how to write a captivating profile essay is a necessary skill that any contemporary writer should master and know. Whether you are searching for a "how to write a profile essay" guide for your school assignment or a writing class. Knowing how to comprehensively describe and present your subject, without revealing too many unnecessary details or indeed, your personal opinion is a useful writing skill as well as a storytelling skill for a vibrant party conversation.
Answering the Question of What Is a Profile Essay
A general profile essay definition would be that it's a piece of writing that focuses on a description of a person, place, or event. It should be well-structured, comprehensive, and give an unbiased view of its subject. If you are asked to describe a notable person, famous event, or place, then you are asked to write a profile essay.
When starting to research your subject, the first question you should ask yourself is "what is the purpose of a profile essay?". Here are the answers you should use to look for the appropriate sources:
To describe a person, place, or event in such a way that the reader will want to learn more about the subject. The most effective way for that is to engage all of the reader's senses.
Show the subject in a way that gives meaningful insight to the reader
Present the subject of the essay in a way that engages the reader and provides them with new experiences.
What to Write a Profile Essay on. Choosing the Right Subject
Your subject is a fundamental detail of your profile essay, and you should dedicate as much time as you can to choosing the right one for you. In case you've been assigned a subject already, start off by doing the research on it! If you're lucky and have the freedom of choice, then this part of our guide is perfect for you.
While the classic profile essay subject options are a person or a place, you can be inventive and pick an event or even a phenomenon! It all depends on what interests you, as you will have to spend quite a lot of time on research and your finished text should show your enthusiasm for your choice of topic.
Profile Essay on a Place. Focus on the "Why"
Profile essays on a place can sometimes be confused for simple descriptive essays, but we're not here to present a lifeless verbal photograph of the place you've picked. Your profile essay should intrigue, interest, fascinate, and inspire your reader to go and check it out themselves! All you have to do is to pick a place that has large or even significant ties to one historical theme or another and present your unique angle for why it is worth visiting, all while laying some basic facts about your subject. It might sound daunting, but if you've already thought of a particular place, then there is definitely a connection you can explore in your research and writing.
Profile Essay on a Person. Think Outside the Box
When thinking about writing a profile essay on a person you most probably imagine interviewing a celebrity of a sort, right? What if you weren't limited to that notion? You can choose to focus on your grandma, neighbor, favorite book character, or even yourself! All you have to do is put some time into research, whatever shape it might take, and find a unique angle to use when writing your profile essay. Anything is doable if you put enough time and effort into it! Why not go the unconventional way and surprise your professor with a fresh take on your beloved literary character or a fascinating story from your grandpa's 20s?
Profile Essay Outline. Does a Perfect One Exist?
Contrary to many types of essays, there is no one profile essay template you can follow. Profile essay format combines the traits of journalism and literary writing, so you have total freedom in how you want to structure your profile essay and what you want to put in it. Although, as many of us know, the freedom of choice can be overwhelming even for the most experienced writers. Let's check a generalized outline for profile essay that will take care of the structure and save you a lot of time and stress along the way.
Introduction. Make sure to start off with a hook sentence, like a quote from your subject. Mention the theme you want to connect to your topic and state your thesis.
First body paragraph.
Second body paragraph.
Third body paragraph.
Conclusion. Reiterate your thesis and connect it with the main points of the essay.
If you are wondering what to do in the main body paragraphs, it depends on what kind of story you want to tell your reader. Find an interesting fact, a mystery, or a question you want to answer. Provide the necessary facts, details, and general background to build up your reader's knowledge of the subject. Remember that your profile essay needs to have an arc that stretches from your introduction to the conclusion and that it should guide your story to its logical end. To check how well that worked, give your profile essay to read to your friends before submitting it to your professor.
How to Write a Profile Essay: Quick and Easy Guide
In case you don't know how to start off a profile essay, we've got you! Even the best writers had to start somewhere, and our short step-by-step guide can be your help in following some great footsteps. There are four simple steps you'll need to take for a superb profile essay.
Soak up the wisdom of great writers. Read celebrity as many profiles in professional writer's magazines as you can. Make sure to take notes on the style and tone, the details the writer mentions, their style and tone, the introduction, and the conclusion techniques they use.
Choose your subject if you haven't been assigned one. It's the depth of your interest that will help you to craft a fascinating profile essay. It makes the research more fun, and your enthusiasm will surely be felt by your reader.
Do thorough research of reliable sources. If your subject is a real-life person or a notable place, try to conduct an interview with that person, or the caregiver/curator of the place, as first-hand information is always the best for a unique perspective you'll come up with. If that's not the option, try to find as much information as possible describing the person or the place. Online interviews or memoirs can also do the trick.
Jot down an outline. Having an outline ready will help you to organize your thoughts so you don't veer off the right writing path. Even if it's not required by your professor, it's a great way to have a step-by-step path you can follow.
How to Write a Profile Essay on a Place: Tips and Tricks to Get You There
Writing a profile essay on a place is similar to doing a regular descriptive essay, but with a slight twist. You'll need to find an interesting fact or a story to make your reader want to visit the place to see it for themselves. Here are some useful tips on how to go about it.
Be specific. If you're not able to visit the place yourself, find credible sources that are verifiable. If you want to tell someone's memory about it, be sure to mention that fact.
Show your enthusiasm. Make your description a vivid one, and mention some exciting facts to interest your reader.
Be unbiased. If your chosen place has some controversial or scandalous stories about it, don't gloss over it.
Use pictures. A visual aid is always a useful addition to a profile essay on a place.
Use credible sources and cite them properly. Even if it's a school project, be sure to be precise with your sources.
How to Write a Profile Essay on a Person: Follow These Simple Steps
While some of us have already written a personal profile essay for our CV, writing a profile essay on someone else is a completely different story. How to write a profile essay about someone? Check the useful steps our expert writers follow to know how to go about creating a fascinating profile essay.
Check other profiles. See what angles and questions professional writers use to cover a person.
Come prepared. If your subject is well-known, there should be plenty of material for you to use for your prep work.
Draw up an outline. Determine what angle you want to use for your story and come up with some questions that will set up the foundation for your profile essay.
Interview the person. If it's a real-life person, try to meet with your subject to ask the questions from your outline.
Observe your subject in their usual environment. Try to get some time with the person and see how they go about their day-to-day life.
Think of a perfect lede for your profile essay to hook your reader with.
Write your story. Make sure to reveal some new information about your subject and remember the "show, don't tell" rule.
Profile Essay Topics. Pick the Perfect One for You
Choosing the right topic will set you up for much smoother sailing when writing your profile essay. As we've mentioned, you don't need to take the "famous person" or the "interesting place" route, you can be as creative as you want to be with your topic. The most important thing is that you are thrilled to show your unique perspective on an event, person, or place that has had a significant impact on your life. Remember that without your exceptional angle and bursting passion, your profile essay can only be read as a descriptive one, so follow your gut and choose the subject that motivates you to write through the night!
Some of the profile essay topic ideas are:
A life-changing event in your life
A person who's made an impact or greatly influenced your life
Your hobbies and/or interests
Your family background
The location of your first trip abroad and how it influenced you
Latest posts
Literature and Writing
All of the famous profile pieces in modern journalism can be boiled down to profile essays. It's the ultimate form of text that allows you to gain a unique insight into a notable person or a ...
Academic Writing
All of the famous profile pieces in modern journalism can be boiled down to profile essays. It's the ultimate form of text that allows you to gain a unique insight into a notable person or a ...