How to Write a Hook for an Essay: Ways of Making the Essay Interesting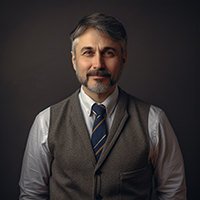 December 13, 2021
11 mins to read
If a person is looking for some interesting book or article to read, he/ she usually decides from the very beginning whether it is worth reading the piece of literary work till the end. As a rule, what draws students' interest is the hook in the opening sentence or the very introductory paragraph. Therefore, it is so essential to know how to write a hook for an essay. A book may really be a masterpiece but if the introductory part is boring, there is a probability that the readers will not read it till the end. The same concerns essay writing – to draw readers' attention to the topic under discussion, please make the introduction catchy.
What is a "hook" in the introductory paragraph related to? Actually, it is some interesting part of the sentence that involves some attention-grabbing or emotionally-rich element, such as a rhetoric question, a controversial fact, some surprising statistics, etc.
The principles of the hook are simple: if the hook is effective, people are motivated to read the piece of writing. Therefore, it is so much recommended to put an attention-grabbing sentence in the introduction. Apart from merely attracting attention, the hook will also provide a hint of what the essay will deal with further. Moreover, apart from providing background information in the introduction, you can also briefly mention the types of questions that will be addressed.
An excellent hook sentence is interesting in content. It may also be controversial in terms of the fact or idea conveyed. Moreover, it can be a great option for introducing the central argument and providing an idea for discussion or developing persuasive writing. When formulating the hook, it is vital to consider the target audience, namely their needs, educational background, and professional interests. To get more information about the principles of introducing a hook in the sentence, read on the article.
How to Write a Hook for an Essay?
You should be aware of the type of literary piece you are writing. Take into account what type of essay you are required to submit. Specifically, descriptive, narrative, definition, comparative, argumentative, and persuasive essays are all different. Therefore, the writing approach and strategy would differ a lot. For example, while descriptive, narrative, and definitive essays refer more to providing information and describing specific concepts and terms, persuasive and argumentative essays aim to support the central argument and provide sufficient evidence.
Start the essay with composing an outline. With the help of an outline, a student will get the chance to see a clear picture of the essay even before it is completed. As such, you will formulate the thesis statement and formulate the topic sentences accordingly. Moreover, you can add examples and illustrations that will help you develop the topic.
Consider the needs and interests of your target audience. Make sure that the writing style, the vocabulary you use, and the way you express yourself is comprehensible and appropriate with your target audience. Particularly, writing for children will definitely differ from writing for the academia.
Make sure you have a clear purpose why you write this essay. To succeed in writing, you have to be passionate about what and how you write. Therefore, be sure to realize a specific aim of your essay. If your aim is to make the topic understandable regardless of its content and complexity, you may appeal to humor, some easy explanations, etc. Whatever approach to writing you choose, be sure that you need to adhere to appropriate tone and style of writing.
Make sure there is one hook sentence in the introduction. If you put forward different ideas and arguments in your essay, your audience may be confused and lost concerning what you intend to say. Therefore, try to center your essay around one idea.
If you still have not properly understood how to write a hook for an essay, please have a look at the tips and examples provided below.
Start with an appealing fact. For example: According to the archaeologists, humans had tattoos still back in 4000 and 2000 BC, which means that tattoos are not a recent fashion. If you want your readers to read the whole body of the essay, start with some appealing fact that they cannot ignore. Make sure the readers are kept interested throughout the whole process of reading.
Formulate a thesis statement. A thesis statement is a sentence where you convey the central idea of your essay or specify what you want to prove or disprove in the paper. The formulation of the thesis statement should contain a hook as this statement is the strongest one in the introductory paragraph.
Add your favorite quotation to catch readers' attention. Another way to add a hook to your introduction is to add a quotation related to the topic of your essay. Make sure that the quote is not used on its own but that it adds up some value to the topic, the main idea, etc.
Quote some famous person who you believe to be wise, smart, prominent, etc. If you are inspired by someone and that person has some relation to the topic of your discussion, be sure that I would be a good idea to quote him/ her. Your readers would surely be attracted by what that person said, especially if he/ she managed to contribute to the subject area you discuss or investigate.
Narrate a piece of some great story as your essay opening. This way of starting the essay is particularly applicable to essays in Law, History or biographical essays. As such, conduct some research, gather some background information on the topic or come up with some interesting facts from one's biography, and correlate this information with your essay writing.
Set a scene of some event to grab attention of your readers. This approach will be suitable in case you work on some narrative or descriptive essay. The description of the scene should be vivid and appeal to emotions. Often it is recommended to focus on the emotions and well-being of the heroes.
Introduce a joke or an anecdote. When preferring this kind of grabbing attention of your readers, be sure that the jokes and anecdotes you use are appropriate. The writing style should maintained and you need to make sure that the joke fits within the context. One of the benefits of using anecdotes is to relieve pressure that may result from your stress as well as help readers perceive the paper more easily. Another role anecdotes may play is that they often pinpoint to some pressing needs, controversial topics as well as stereotypes that may prevail in the society.
Impress the audience with numbers and statistics. When it comes to some controversial topics and especially topics on business or economics, it is a good idea to start with providing some numbers, figures, and statistics in order to draw attention to the problem from the very beginning. Moreover, the numerical data you provide will highlight that you have conducted in-depth and thorough research.
Surprise your target readers by uncovering a common stereotype or misconception. For example, when talking about some obvious phenomena and commonly known facts, you may address some recent research and indicate that some researchers have recently disproved something. Such a surprising fact will definitely arouse interest of your readers, particularly when they have believed in something for their whole life. What can be more intriguing and surprising for a reader to find out that the idea that he/ she has believed in for the whole life has appeared to be wrong.
When putting forward some argument, please also involve a contradictory fact. Successful hooks may include contradictions, which will appeal the reader. A contradictory sentence is the one that combines two contrary characteristics or opinions of the same concept or idea.
Think of a metaphor, simile or image and mention it in the introduction. When working on some literary essays, students often like to express themselves figuratively. When you know for sure that such expression will be comprehensible to your target audience, you are free to use that. When the metaphor brilliantly reflects the idea/ essence of the problem or central message, you will certainly grab attention of your audience.
Write a rhetorical question. As a rule, the main aim of rhetorical questions is to provide a food for thought for a seemingly obvious fact or idea that people believed is true. A rhetorical question may be a great hook for any essay type. The question does not expect a clear answer – its main is rather to draw attention to the problem and make the readers realize the essence of it as well as think about it deeply.
Ask a question and provide an answer straightaway. Even though the answer is given right after the question, be sure to elaborate on it and answer it throughout the whole paper. Your readers will be so engaged in finding out the answer that they would not even notice that they have already read the entire piece of writing. This is a kind of a trick how to win attention of your readers.
Latest posts
Literature and Writing
If a person is looking for some interesting book or article to read, he/ she usually decides from the very beginning whether it is worth reading the piece of literary work till the end. As a rule, ...
Academic Writing
If a person is looking for some interesting book or article to read, he/ she usually decides from the very beginning whether it is worth reading the piece of literary work till the end. As a rule, ...