What to Write in a Sympathy Card: Helpful Tips and Message Ideas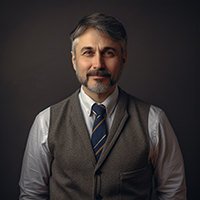 December 07, 2022
10 mins to read
Sympathy cards are a wonderful way to express your support and we all know that, but when it comes to writing such cards, we tend to be lost for words even if we genuinely care for the person it is addressed to. Nevertheless, well-written sympathy cards may help people through a challenging period of their lives, so if you are wondering what to write in a sympathy card, check out the list of 40 brilliant message ideas below.
Things to Write in a Sympathy Card
DO's:
Choose a simple card. Sophisticated cards with a printed message that has been included might be tempting but they are not the best solution if you would like to help a person through a coping process. It is better to choose a simple card in which you will write a few personal words that come from your heart. Take time to personalize your message to show your friend that you were thinking about them.
Mind the recipient's tastes when choosing the card. There is no one-size-fits all method for choosing cards because no one knows your friend better than you do. So think about your friend when selecting the card and rely on your own judgment. Remember that some choices might not be the best for your friend even if you like them.
Opt for a handwritten message. In the technological age, you might automatically choose cards with printed sympathy card sayings but we recommend not to do this. You should sign the card on your own even if you think that your handwriting is bad because a message that was created by someone else and typed by a printing machine will never foster genuine sense of intimacy.
Grab your pen, sit down, and dedicate a few minutes to your friend at least this one time. In fact, many people keep the cards they received when they were in grief because little things like this helped them live through these hard days. If you like, you can send an email or message in addition to the card but do not skip the card.
Talk about the person who died. The senders frequently focus solely on the pain of the recipients because they feel that mentioning the person who died might hurt more. However, if you mention some of the good qualities of the late person, your message will in fact be more comforting.
Offer specific kind of help. Often people want to offer some help but it is limited to messages like, 'Let me know if you need anything.' The recipient might indeed need some help but they might be too shy to bother you. If you really would like to help, offer something specific, for example, you could write I would be happy to babysit Cary for a couple hours any time this weekend or I would be happy to help you with mowing the lawn this and the next week.
Remember to sand an anniversary card. People usually receive a lot of sympathy cards when their relatives die but one year after the loss they will be facing the silence. Not many will remember to check on them. You may buy an anniversary sympathy card along with the sympathy card. This way, you will not forget to send it in a year (note that you can but such cards on our website).
When you have the card, just put the date on the calendar. When the time comes, let your friend know that you still think of them and you realize that they are still grieving but you are ready to offer them support anytime they might need it.
DON'T's:
Rehash the tragedy. Sometimes when you do not know what to say, you start saying inappropriate things. While it is a good idea to say something nice about the person you knew, a sympathy card should not be a place to discuss the circumstances of the tragedy.
Use clichés. Hearing phrases like, 'He/she is now in a better place' are annoying and not comforting. Even if your friend believes in the afterlife, clichés do not ease their pain.
Offer help you cannot deliver. While offering help is a good way to support your friend, refrain from promising something you cannot do. For example, if you invite them to dinner every weekend this month, make sure you can actually provide it and will be glad to see your friend.
Include any of the phrases from our what-not-to-say-list. If you are wondering what to say in a sympathy card, be sure to also check our list of phrases you should most definitely avoid.
Use pre-written messages. It is crucial that you include a personal message instead of copying a long message created by a Hallmark employee. Try to convey sincere and heartfelt emotions. A sentence you wrote means more than a poem you found elsewhere.
Best Custom Writing Service
We'll write any essay from scratch

according to your instructions

All papers are

plagiarism free

Prices start from

only 11.99/page

Placing an order takes

3 minutes
How a Sympathy Card Should Be Signed
The choice of signature depends on how close you were to the person that passed and how well you know the person the card is addressed to. Summarize your sentiments in a sincere message suitable for the overall tone of your card. Some examples are:
With heartfelt / deepest sympathy,
My (sincere / deepest) condolences,
My heart goes out to you,
Thinking of your family during this hard time,
With love during this sad time,
Sharing in your sadness,
With warm thoughts,
Wishing you strength,
Prayer for you and your family,
God bless you and your family,
Keeping you in my prayers.
Your recipient will greatly appreciate the sympathy card no matter the circumstances. Such acts of support offer great comfort to people going through sad times. If you are not sure what to write in a sympathy card, use some of our suggested messages. You might also follow up after some time following the loss but do not overwhelm them because they need space and time.
A good way to brighten the day is to send them some flowers. Try to be there for them if they need your help. If you do not know what to say in sympathy card, do not worry. As long as you remain sincere and caring, your friend will feel your support and love.
Some ideas on what to write in a sympathy card from a family member:
No words will ever describe the importance ________ has had for our family.
Our family will not be the same without _______. I hope we can comfort in each other during this sad time.
No words that can be written will describe the memories we have of ______.
I am thankful for moments I have shared with _____. I will miss him/her and his/her support for our family.
I will truly miss _______ and will keep the memories of the time we shared for the rest of my life.
_______ left a profound impact on our lives.
I hope we can celebrate the memories we have of _______, remembering the good life we have had as a family.
I am thankful to have had such a family member, learning and becoming the person I am today thanks to him/her.
I am sad to learn of the loss we have suffered and hope we will manage to live through this hard time together as one.
Although our lives will one day pass, the memories will remain eternal.
From a colleague
We are sorry for your loss. We are here to help you at any time you need it.
Please know that our thoughts and hearts are with you and your family during this complicated time.
We wish you comforting peace during this tragic time.
Do not hesitate to let us know if we can help you cope with this loss.
You can count on our support during this time of healing.
We are truly sorry for your loss. Accept our heartfelt condolences.
We are disheartened to hear of your loss. Know that you are always in our thoughts.
We hope this message finds you surrounded by strength and love.
Let us express our deepest consolation to you. We are desperately sorry for your loss.
From a friend:
I wish you all the peace and comfort during this sad time.
Please know you are in my warmest thoughts, and in my heart.
I hope you will find it comforting to know that I am thinking of you and the memories we have shared with ____.
I can find no means to express my sorrow for your loss. I hope you know that I am always ready to support you during this challenging time.
My heart goes out to you during this tragic times.
Please know that you can lean on me during this hard time. I am always here to comfort you.
Accept my deepest condolences.
Hoping this message will help you find comfort sorrowful times.
Latest posts
Literature and Writing
Sympathy cards are a wonderful way to express your support and we all know that, but when it comes to writing such cards, we tend to be lost for words even if we genuinely care for the person it is...
Academic Writing
Sympathy cards are a wonderful way to express your support and we all know that, but when it comes to writing such cards, we tend to be lost for words even if we genuinely care for the person it is...