IB extended essay writing service: Expert writing guide
Are you studying for an International Baccalaureate (IB) Diploma and finding it difficult to start an extended essay for this program? Do you feel confused about how your essay should be structured in order to achieve the best grades? Are you struggling to identify the right questions for your research essay? Students in these situations often look for expert assistance to help them write IB essays. BestWritingService.com offers a high-quality IB extended essay writing service covering a whole range of subjects including Biology, Business, Chemistry, Economics, English, Geography, History, Management, Math, Psychology, and many others. The IB extended essay writing service we offer involves more than providing superior papers. We assist students in every way that will lead them to success in school.
Because extended essays are mandatory assignments for every IB student, your goal should be to do these well to succeed in school. The IB extended essay writing service provided by BestWritingService.com aims to produce top-quality papers that meet all of a customer's requirements. The writers we employ are experts in their chosen subject and they are capable of helping you write excellent IB papers.
A lot of students find writing IB extended essay papers difficult since these are self-directed and entirely independent pieces of research work. They often find it difficult to choose suitable IB extended essay topics and almost always wrestle with the paper's structure. Many students look for assistance early in the process because they do not know how or where to begin. Once the research aspect is done, students need to complete and submit a research paper of around 4,000 words in length. The academic performance of IB students is gauged by the quality of their IB essays.
Therefore, when you buy IB extended essay help from us, one of our qualified and experienced writers will ensure the essay you get to be properly structured and possess superb quality. The help we provide can have a huge impact on your academic success.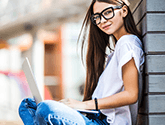 Average score
9.3 / 10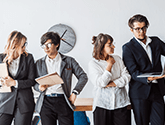 Writers active
732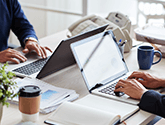 Writers online
211
Finished tasks
105 860
Choosing a suitable topic for an IB extended essay
The first stage in writing an IB essay is choosing a topic. You should not rush this part and simply choose something general. Instead, you should devote adequate time to it and do sufficient research. Try to select a subject or topic that is easy to get information on. The OCC (Online Curriculum Center), a pivotal educators' resource at IB Schools, provides a detailed guide on selecting titles and topics for extended essays in numerous subject areas such as Business, Economics Geography, History, Management, Math, and so on. Feel free to use these for reference purposes and make a shortlist of around two or three topics to discuss with your course supervisor. Together with your tutor(s), you should be able to agree on an appropriate topic.
The structure of an IB extended essay
Creating a rough outline or a broad-ranging structure for your overall essay can greatly assist with the process of writing it, even for subjects such as Biology, English, and Psychology. It additionally helps the writer to organize their thoughts and helps them keep moving along the right path for the duration of the writing process. Do not forget that this type of essay's purpose is to create the framework for analyzing, evaluating, synthesizing, and applying knowledge. Therefore, structure enables you to undertake topic analysis, carry out research, and use knowledge efficiently. The steps to follow to develop an effective structure for an IB essay:
Identify a research problem or question: The heart of most investigations involves answering a few topic-related questions. So, do a little research and develop a suitable question. Also, this will help you remain focused on the chosen topic.
Do some exploratory or preliminary research: Find out everything you can about the topic and make a note of any points that are relevant. Save any research materials and titles that relate to the topic in a direct or indirect way. Use collected materials to analyze the topic or issue from a variety of perspectives. Our writing service is perfect for saving time in the field of exploratory or preliminary research.
Develop your argument: When sufficient data is collected, the next step is building an argument. Any argument(s) you make in your essay need to be substantiated with reliable and relevant statistics and facts. So, it is essential to have sufficient supporting material. You also need data to oppose counter arguments. When it comes to developing strong, persuasive arguments, our experts can help.
Get your points and ideas across: When you think you have enough research materials collected and developed arguments, you need to convey your thinking in an effective manner. Because IB essays are comprised of 4,000 words, your paper needs to be well-planned for the best results. In terms of its layout, an IB extended essay is generally made up of the research problem/question, an introductory section, main body (which may comprise several paragraphs/chapters), and a concluding section. Organize your paper so that each chapter leads smoothly onto the next. The concluding section summarizes all the research work you did. So, keep this as brief as you can.
When writing your paper, there is no need to include every single item you collected or read. Repetitive content and any points not related to your topic should be removed. It is best not to focus on the word count allowance. Be succinct and keep sentences short. When your first or initial draft is complete, reduce or increase the number of words to meet the 4,000-word target. Stay focused on the arguments and content. Use references appropriately when you borrow material from outside sources. Do two rounds of revision on your draft to make it perfect.
Let us provide you with an excellent IB extended essay
The aim of the IB extended essay help by BestWritingService.com is to provide you with perfectly written essays. Countless students who have used our services have seen their school performance improve.
How to order IB extended essay from us?
1
Go to the order form and submit IB extended essay requirements
2
Proceed with the payment
3
Check your e-mail for the order confirmation and save it for future reference
4
Login to your account to communicate with the writer/support
5
Download your IB extended essay from the link in the e-mail we send
Order now
IB extended essay sample to read for free
Get in touch if you have questions about an IB extended essay
To order from our IB essay writing service you simply need to complete a convenient form provided for this purpose. The writers at our company are native English-speaking professionals and many of them have produced extended essays on a wide variety of topics. Customers are given the opportunity to select their preferred writers from a large team of unrivalled experts. You may stay in contact with your assigned writer to provide topic ideas or any other information your helper needs. We take pride in saying that every essay we provide is freshly created so you may be sure your essay will be plagiarism-free.
Not only does our IB extended essay writing service provide custom pieces that are free of plagiarism, but we also provide bibliographies in any format you require. We assure you that every source we use to support the content in your essay will be relevant and legitimate. Bibliographies are provided free of charge and our conscientious writers format each essay correctly as well as provide title or cover pages, content tables, and page numbering at no extra cost. The essay you get will be professionally crafted in perfect English so your tutors will never know you bought it from BestWritingService.com.
Try our VIP SUPPORT
Benefit from the incredible opprtunity at a very reasonable Price
Order only for

$9.99
Working with BestWritingService.com is stress-free
We understand that writing an IB essay can be stressful. We take pride in meeting every deadline, even very tight ones. In the event you find writing any essay difficult, we recommend you contact our representatives immediately. We understand that it is commonplace for IB students to meet regularly with a tutor or mentor to discuss their essays, and we can put long-term arrangements in place that allows students to report the feedback they receive from tutors or mentors.
Professionally-qualified writers and customer support provided 24x7
The BestWritingService.com team really does work hard to provide students with the best possible service. We are selective about the writers we employ; we choose only the best native English speakers so that you need not worry about the mechanics and grammar in your essay as well as mistakes that signal non-native English writers. We also take pride in providing our customers with 24x7 support every day of the week; literally, our company is constantly available. The prices we charge are fair and honest with no hidden extras added on.
No plagiarism to safeguard your academic reputation
We realize that colleges often use plagiarism detection software to check IB and other essays. Our plagiarism systems are kept up to date and we are, therefore, ahead of essay graders. Customers who have previously used our services understand and appreciate that our essays are unique and plagiarism-free in order to protect their scholarly reputations. You may additionally trust in the fact we keep all personal data confidential, which means no other person will know you got assistance from our expert writers.
Whether your order is for an IB extended essay or some other type of assignment, the diligent professional writers at BestWritingService.com are capable of completing it. Our superior standards really do make us stand out from our competitors.